What is International Women's Day (IWD)?
The 8th of March marks International Women's Day. It is a day to celebrate the social, economic, cultural and political achievements of women.
It is also a day where communities reflect on the progress made on highlighting the agenda of women. On this day we celebrate the effort they wield in tenaciously challenging bias while calling for more inclusive gender policies.
The 2019 theme for IWD "Balance for Better" is quite captivating and enriching. The United Nations chose the date to commiserate with women everywhere. Due to the success of the day, the entire month of March is now celebrated as womens' month. Activities that celebrate women, promote their equality and their freedom fill this month. Considering the years of injustice meted on women and the gap that currently exists in leveling imbalance among the sexes, the month-long celebration is imperative.
As a non-profit dedicated to advancing women's right and agenda, our focus this year was on creating a mentorship platform to raise the next generation of female leaders. Women represent about half of the continents population, but they are the most affected by poverty and excluded from the decision making processes. This sad reality is what fueled our quest. Though female participation in leadership is generally low in Africa, the Nigerian narrative presents a tale of intrigue. According to the 2018 global statistics on Women in National Parliaments, women make up 5.6% in Nigeria. This is low compared to other countries- 42.3% in South Africa, 38.8% in Ethiopia, 31.1% in Cameroon. Sadly, the same scenario plays across many fields which contributes to women's marginalization.
The Event
The Women in Leadership Conference brought together about 12 successful women leaders across several fields. Collectively, these women mentor over 400 young female leaders aged 18 to 35 on strategies to 'Think Equal, Build Smart and Innovate for Change'' as we "Balance for Better".
Euphrasia Tendai Tavagadza gave the welcome address. She is the Policy Advisor: Women, Peace and Security, UN Women, Abuja. Prof M.N. Femi-Oyewo (MFR), the first female Chair of the Board of Fellows, Pharmaceutical Society of Nigeria delivered the keynote address.
This was followed by the Corporate Panel Session on Women in the Boardroom and a panel session on Entrepreneurship and Social Advocacy. The event took place at Four Points by Sheraton, VI, Lagos
Some Noteworthy Quotes from the Speakers
"You need to visualize what you want for yourself. Understand where you want to be and seize opportunities that would lead you to where you want to get to."


Adepeju Jaiyeoba, Founder Brown Button Foundation
"Never use being a woman as an excuse for failing."


Clare Omatseye, Founder JNCI
"In mentoring, you have to be deliberate about it. I can attribute a huge part of my career progression to being mentored by men."


Jane Egerton-Idehen, Country Manager Avanti Communications
"I was born a twin and I discovered my twin brother had certain privileges that I didn't have. I therefore made up my mind to work twice as hard as my male counterparts to attain the success I want."


Prof M.N. Femi-Oyewo, Chair, Board of Fellows, PSN.
"I learn from everybody. Don't look for that big person; learn from everyone that comes your way."


Omonike Fowowe, CEO, EMR Group
"Sometimes you need solitude, listen to yourself. Don't listen to discouraging words."


Dolapo Badmus, PPRO, Nigeria Police Force- Lagos State
"Character and values are very important; hold yourself to a standard."


Dr Ijeoma Nwagwu; Head, First Bank Sustainability Center, LBS.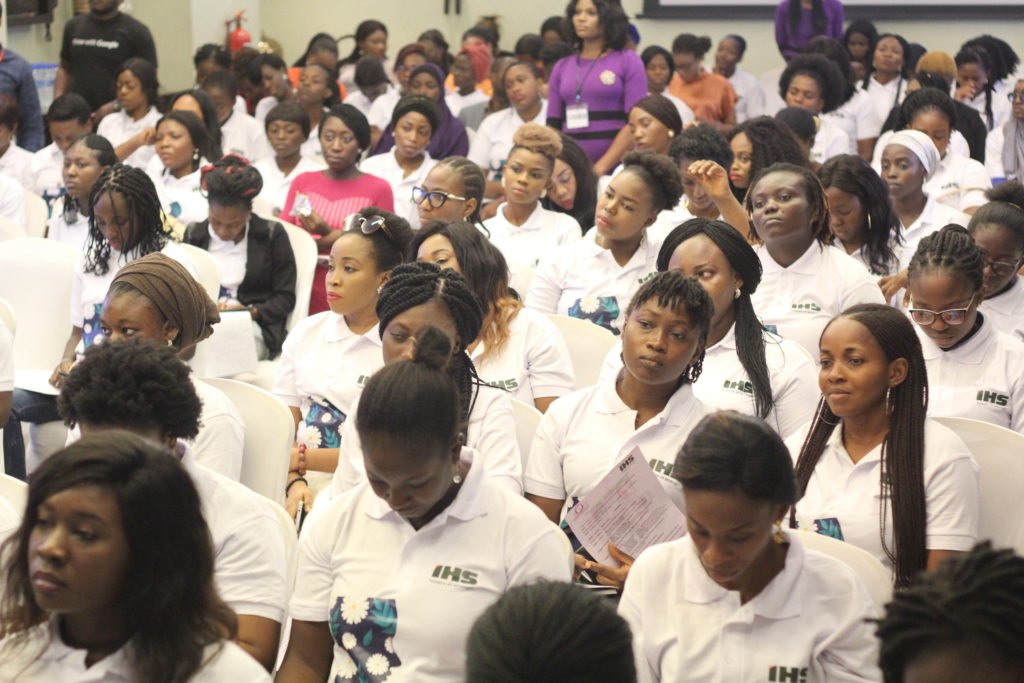 To demonstrate our commitment to empowering young female leaders, we had a business pitch competition. As a result, three entries were shortlisted and pitched at the event. Ms. Esther Ochuwa, initiator of the Sit and Learn venture, won the sum of 500,000 Naira to expand her social innovation. For us, the journey has commenced and the conversations are on-going. Women are inspiring each other to succeed and closing the gender gap in leadership.